Stone Construction Company of Atlanta
02/23/2017 | stonework-brickwork,outdoor-fireplaces-firepits,outdoor-kitchens-grills,patios-pool-decks,stairs-steps-stoops,decorative-retaining-walls,columns-entrances,swimming-pools-fountains
Stone Construction Company of Atlanta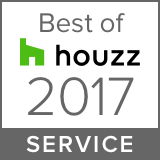 ARNOLD Masonry and Landscape has been beautifying Atlanta with stone construction since 1985! Yes, that's correct….32 years so far and many more to come! We have the experience and the know-how to improve the inside and outside of your home and one of our favorite facets to stone construction lies within outdoor living and hardscape. Adding stone masonry construction to your outdoor/indoor living area not only adds monetary value but it also adds to your own personal enjoyment value as well. Many of our clients don't realize the possibilities of what masonry can bring to their yard and or their home until we place forth some ideas to really create a wow effect and a place for relaxation. From basic masonry hardscape including stone construction and landscape to all types and styles of decorative walls, fireplaces, outdoor kitchens and grill enclosures, patios, pool decks, unique night lighting, ponds and pond-less waterfalls, ARNOLD Masonry and Landscape is your stone construction company of Atlanta and North Atlanta. Having the ultimate artistic professionals, also known as Arnold Masonry and Landscape, will help you realize what separates a typical mundane home into your own private place of pride,relaxation and entertainment.
Stone Masonry Projects and Ideas
                First things first, we recommend that you visit our website HERE. View our photo gallery with over 400 photos of just some of our many projects HERE. Also please visit all of our many social media and advertising sites which you can find by Googling us as well as specific sites of inspiration like HOUZZ where we have just won our 5th year in a row of the Super Service Award!!!
Now after you've looked through plenty of photos and have saved some of your favorite ideas, look through your home and into your yard and imagine what it could look like. Don't worry though, if you still can't see the final picture we will help you! Again we have been creating gorgeous stone and brick  construction work throughout; North Atlanta, Alpharetta, Roswell, Buckhead, Marietta, Vinings, Sandy Springs and many more locations .
Contact your Professional Stone Construction Company
                So, are you ready to move forward with a specific stone construction project in mind or any type of outdoor living area creation? If so the first thing to do is to contact us through our easy to use "CONTACT FORM". We will contact you within 24 hours to confirm your consultation. Then from then on we will help you through-out the whole process. We work on a first come first serve basis and our crew does not leave your project until it's completed! We look forward to hearing from you and showing you what 30+ years of experience can "bring to the table" and the many ways we can beautify your home.