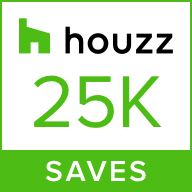 ARNOLD Masonry and Landscape has been beautifying Atlanta, from Roswell, Alpharetta, Cumming, Sandy Springs to Marietta, Buckhead, Vinings and more with stone patio and brick patios since 1985! Yes, that's correct….31 years so far and many more to come! ARNOLD Masonry and Landscape has the experience, knowledge and know-how to create and construct unique and beautiful patios of all sizes, shapes and materials for your outdoor living spaces. Adding stone and brick masonry patios to your outdoor/indoor living area not only adds monetary value to your home, it also adds to your own personal value for relaxation and enjoyment as well. Many of our clients don't realize the possibilities of what stone and brick masonry can bring to their yard and or their home. Patio design and installation is one of our many specialties. We have the know how to make your new flagstone patio last for years and years with a truly professional installation by master masons! Having the ultimate artistic professionals, also known as Arnold Masonry and Landscape, will help you realize what separates a typical mundane home into your own private oasis of relaxation and entertainment. There are multiple ways of creating your stone and brick patios. CONTACT US and allow us to make this addition to your home an easy one. Just look at our reviews as well as a small gallery of our many patio projects throughout Atlanta and North Atlanta, GA.
THE DIFFERENCE!
                We are going to go into slight detail regarding the difference between having a solid concrete pad under your new flagstone or brick masonry patio versus having what many companies offer as just a bed of compacted "sand" and granite sand. The correct way, speaking as master masons, is to have a concrete pad or substrate installed with a minimum thickness of 4″. This offers an extremely structurally sound base or slab which when using a 3500 psi concrete allows for a long lasting patio. When we put the flagstone, brick, etc. on top with the mortar it bonds to the concrete and becomes inseparable. We also create a slight angle of the patio (not easily seen with the naked eye) so when it rains or if you're washing it off the water will drain accordingly. We never condone using polymeric sand for joints or substrates of sand and crushed granite. Using sand doesn't create a solid base at all! You're flagstone will break from the sand shifting underneath. Also the sand will washout over time from the elements. Sand and crushed granite is not a solid base like concrete by any means. What is your home on? Sand? Or a concrete pad? Imagine if your home was built on sand footings versus concrete footings.
TIME TO CREATE THE PATIO!
After that last question what are you thinking now? Using a concrete substrate/ slab under your patio is the way to go! If you're ready to have a patio to last for years and years all you have to do is to contact us through our easy to use "CONTACT FORM". We will contact you within 24 hours to confirm your consultation. From then on we will help you through-out the whole process! We work on a first come first serve basis and our crew does not leave your project until it's completed! We look forward to hearing from you and showing you what 30+ years of experience can "bring to the table". Just take a peak at a handful of our projects HERE or through some of our social media sites like HOUZZ or FACEBOOK. CONTACT US!